SANITAS: Jurnal Teknologi dan Seni Kesehatan
p-ISSN: 1978-8843; e-ISSN: 2615-8647
SANITAS: Jurnal Teknologi dan Seni Kesehatan is an open-access journal published by Politeknik Kesehatan Kemenkes Jakarta II. The journal aims to publish scientific research on health and literature review, to inform the advancement of technology and the art of health care. The full manuscript must be written in English.
Focus and Scope
The scope of this journal includes scientific research of health, original research in fields of Electromedical, Radiodiagnostic and Radiotherapy Pharmacy, Food and Drug Analysis, Dental and Orthodontics, Environmental Health, Health Information Systems, and Nutrition.
Peer Review Process
The article submitted to this journal will be double-blind peer-reviewed by at least 2 (two) reviewers. The accepted research articles will be available online in the Archive menu.
Published by Politeknik Kesehatan Kemenkes Jakarta II
Jl. Hang Jebat III/F-3 Jakarta 12120, Indonesia
Phone./Fax: +62-812-8353-4442
2023-01-03
Full manuscript must be in english
2022-02-02
Information of submission date
Vol 14 No 1 (2023): SANITAS Volume 14 Nomor 1 Tahun 2023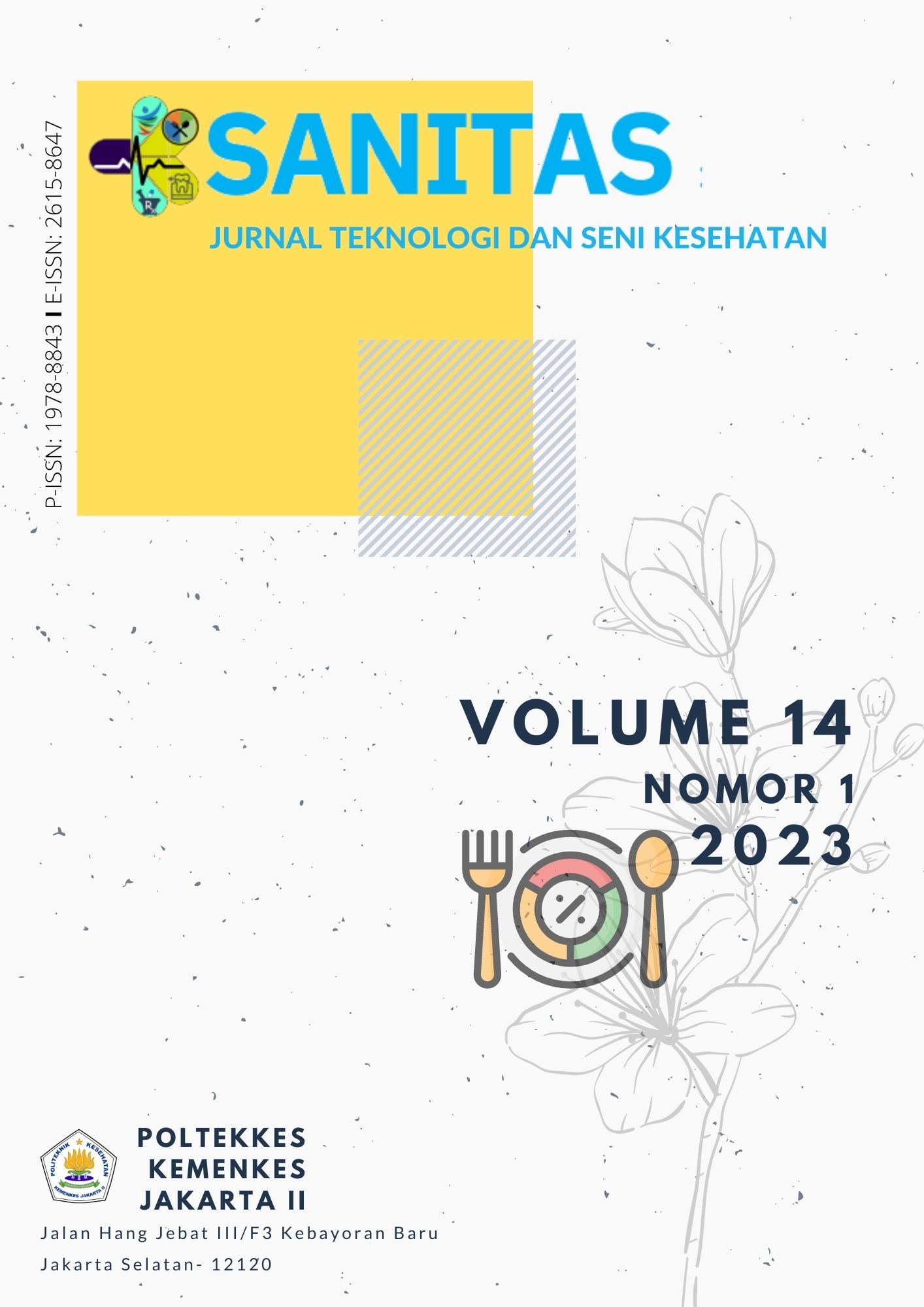 In pursuit of a better process and quality papers, starting with this issue all of the manuscripts are in English. We look forward to seeing a better ranking in journal indexers and being recognized internationally by inviting more authors and reviewers from around the globe.
We want to thank you for making our journal your partner in your research interests.
Best wishes,
SANITAS
Published: 2023-07-07
View All Issues